TWW Consulting LLC
T. Waldmann-Williams, PhD started TWW Consulting LLC in 1998 after a successful career with AT&T building upon her experiences, education and training, and models she designed and continues to use for over 50 years.
T. holds master certifications and an undergraduate in Music Education from College of St. Mary, a Master's in Business from University of Nebraska, and Doctorate in Business and Education from Union Institute and University with express focus on competency management, strategic planning and management, and organizational effectiveness.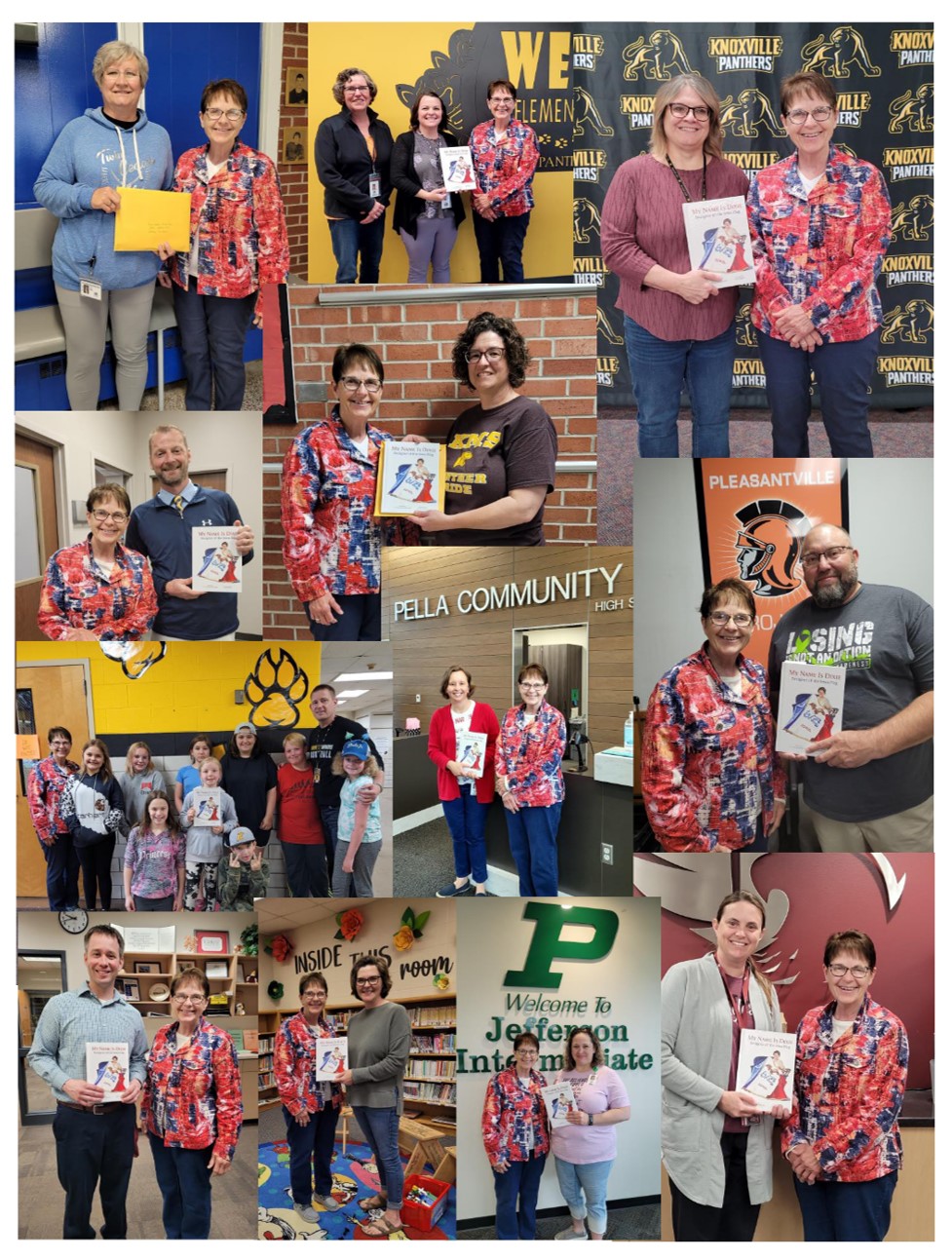 Donations Across Marion County
Barb Anderson, member ISDAR and from Knoxville IA, Marion County donated 27 My Name is Dixie: Designer of the Iowa Flag to Marion County schools K-College and city libraries, and the State Library of Iowa.
About 350 have been sold since March 2022.